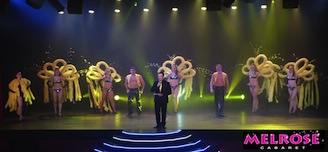 Our best offers
Idéal Cabaret sort de Paris!
Ne tardez-plus, venez réserver un cabaret près de chez vous! Idéal Cabaret a en effet élargi son réseau de partenaires afin de satisfaire vos besoins en France entière! La diversité de ces lieux sauront satisfaire tout les amateurs de cabarets!
Finally, in Upper Normandy, in the Department of Eure, a Cabaret Dinner Show opens its doors, Mr and Mr Loiseau GONDOUIN welcome you to this magical place......

From : 68.00 €