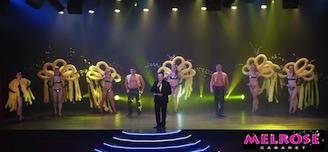 Our best offers
Idéal Cabaret sort de Paris!
Ne tardez-plus, venez réserver un cabaret près de chez vous! Idéal Cabaret a en effet élargi son réseau de partenaires afin de satisfaire vos besoins en France entière! La diversité de ces lieux saura satisfaire tous les amateurs de cabarets!
Between cabaret and circus, dancing and transformism, with your friends or for a romantic night out, come discover Kalinka!...

From : 40.00 €
You can catch a true break at Moulin des Roches, where you will find modern tableaux and Music Hall traditions nicely mixed, not forgetting the French CanCan of course...

From : 47.00 €
The show will begin! With a unique and friendly ambiance, the night is all about dancers, singers, comedians, magicians and other specialties. Everyone will be delighted...

From : 35.00 €